Page Content
About this Event
How to make remote and work-from-home work for you
5Ts to Productivity Online Program: Going from overwhelm & chaos to regaining clarity & control
What you can expect:
> 5 weekly masterclasses starting Monday 27th April
> 5 weekly accountability and Q&A sessions starting Thursday 30th April
> Facilitated accountability sessions: open for laser coaching, hot-seating and Q&A
> Guest speakers
> Online community and support
> Facilitated by your host, Anoushka Gungadin
Outline of 5Ts to Productivity Program
Masterclasses
Week 1 : To-do and To-be: Tasks, lists and feelings
Week 2: Time: Return on your time investment, routine and focus
Week 3: Table & tools: Your space and resources for productivity
Week 4: Team: Being a remote-team player & leader
Week 5: Transform: To the new normal of work-life
Accountability sessions
Once a week over 5 weeks facilitated accountability sessions for implementation and execution on actions
About your host : Anoushka Gungadin
Anoushka is an experienced CEO, Board Director, International Speaker, leadership advisor and certified coach.
She is the founder of GlobalCQ, an award winning organisation that helps employers understand, recognise and realise the opportunities of a diverse workplace and marketplace. She is the CEO of the Australia India Chamber. She is the former CEO of The Duke of Edinburgh's Award in Victoria.
Anoushka has worked and lived across four continents, across industries and with global brands like l'Oreal and Mondelez.
Anoushka is passionate about redefining leadership in the new era and is working on her book on Cultural Intelligence.
She is currently working from home, leading her team and working with clients remotely, along with her two children who are remote schooling.
LINK TO SESSIONS WILL BE SENT TO YOU BY EMAIL AFTER REGISTRATION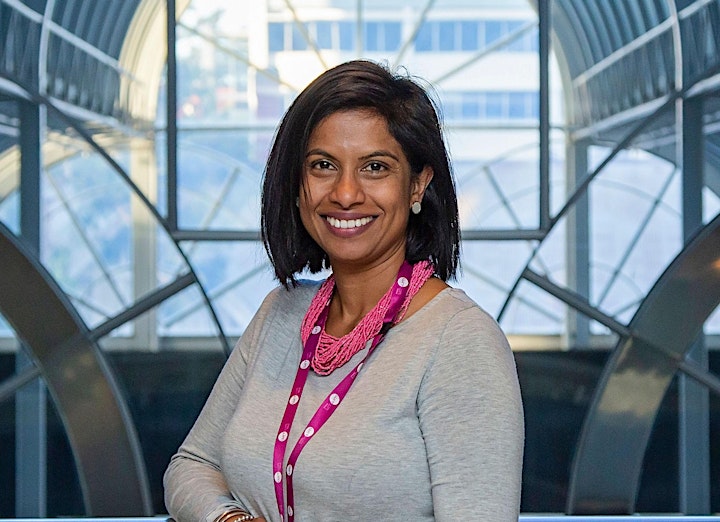 Save This Event
Contact the organiser
Your message has been sent!
Your email will only be seen by the event organiser.
Social Settings
Events are social. Allow Facebook friends to see your upcoming events?
Save This Event